Drone 280mm FPV 4-Axis Racing Mini Quadcopter with All-in-one Flight Control System for Aerial Photography
| | |
| --- | --- |
| Part No.: | DRONE280 |
| Manufacturer: | Feixiang |
Send to a friend
Features
- Drone uses an all-in-one flight control system,
- Compatible with the mainstream transmitters for example JR, Futaba.
- Specifically chosen to run 2204~2150KV motors with 6 inch propellers, to reach exciting new speeds.
- Due to the use of extremely lightweight pure carbon fibre material and the all-in-one flight control system, allows for the flight weight to be as light as 340~360g (not including battery). This means you will be able to accelerate quick off the mark, remarkably responsive and stable flight.
- The frame is of the X4 model, the diameter between the motors is 280mm.
- The thickness of the fuselage is only a meer 1.5mm, pure carbon fibre supports for lightweight but a strong structure.
- The arms all have a thickness of 3mm, also made from carbon fibre.
Product Details
Newly researched all-in-one flight control system includes the following functions:
- 4x 20A speed controller (Simon K oneshot settings installed)
- Adjustable 32 channel 5.8G-600MW video transmitter
- OpenPilot CC3D flight controller~ Adjustable LED power output
- Adjustable on/off echolocation device
- 5V or 12V FPV camera power and video output
- Input power built in XT-60 socket
The all-in-one flight control system reduces the need for complicated soldering hence trimming down the weight of the wires resulting in extraordinary performance.
Components required for normal flight (not included):
- 3~4S 1400~2300mAh Lipo Batteries (flight time 5~9minutes)
- At least 5 channels or above transmitter with mini receiver
Components required for FPV flight (not included):
- 3~4S 1400~2300mAh Lipo Batteries (flight time 5~9minutes)
- At least 5 channels or above transmitter with mini receiver
- 21x21mm camera with 5V or 12V input
- 5.8G video output device with receiving capabilities
Item Packing
-1 x frame
-1 x flight control
-1x 5.8G 600MW 32 channel
-1 x buzzer
-1 led x
-4 x 20A
-4 x 2204 motor
-6 x 4 inch screw
Detailed Images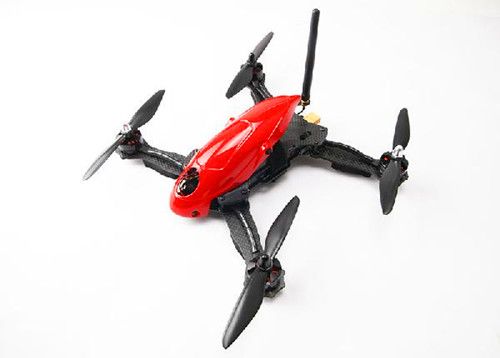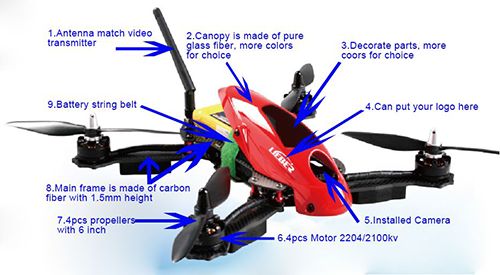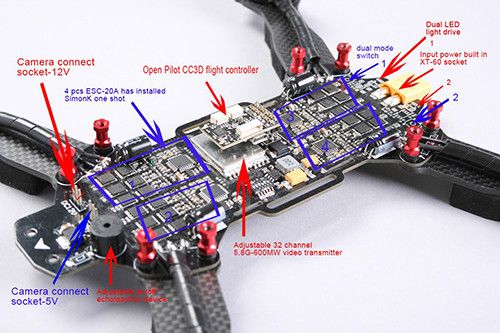 Recommended products list
No Recommended products list