IMAX B6 80W Digital LCD RC Lipo NiMh Battery Balance Charger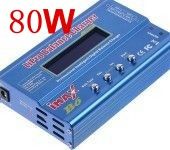 | | |
| --- | --- |
| Part No.: | LC-B6-2 |
| Manufacturer: | Feixiang |
Send to a friend
Features
The new IMAX B6 (successor of IMAX B5) is a very advanced microprocessor controlled charger able to charge, balance and discharge Lion, LiPo, LiFe (A123), Pb, NiCd and NiMH batteries. Significant improvements includes:
• Support new generation A123 system (LiFe) battery.
• Thermal probe: the most important safety feature to avoid fire and explosion.
• Charge up to 6 cells: allow charging of 6S and (multi) series charging of 2X3S or 3X2S.
• Store function charge up lipo for recommend store voltage for long time and protect useful time of the battery.
• Time limit function
• Input voltage monitoring. (Protects car batteries at the field)
Product Details
-Operation voltage range : DC 11.0 ~ 18.0 Volt
-Circuit power : AC to DC adaptor (DC 11.0 ~ 18.0V / 5A)
-Max. charge power 80W
-Max. discharge power 5W
-Charge current range : 0.1~5.0A
-Discharge current range : 0.1~1.0A
-Current drain for balancing Li-Po : 300mAh/cell
-NiCd / NiMH battery cell count : 1~15 cell
-Li-Ion / Polymer cell count : 1~6 series
-Pb battery voltage : 2V~20V
-Weight : 277g (Net Weight)
-Weight : 698g (Gross Weight)
-Dimensions : 133 x 87 x 33 mm
Item Packing
-IMAX B6 LiPo battery balance charger
-Multi-functional extension wire
-Universal crocodile clip
-Receiver plug
-English manual
Detailed Images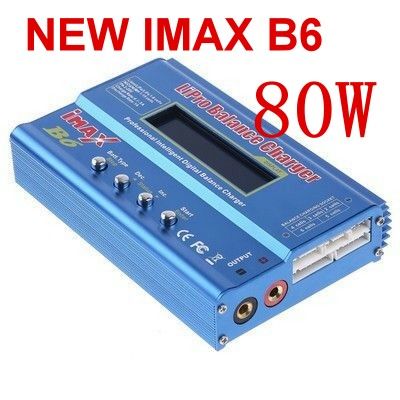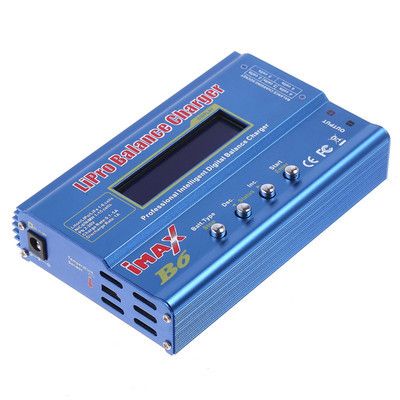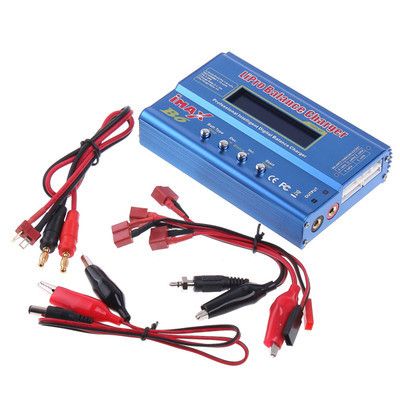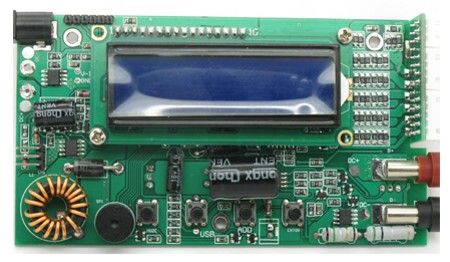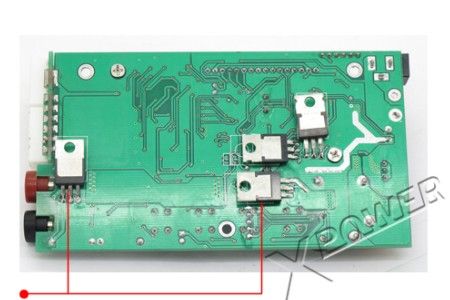 Recommended products list
No Recommended products list